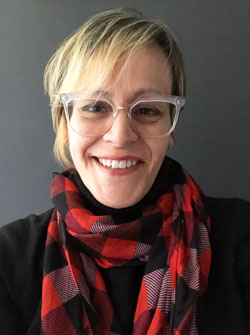 Allison M. Precht, MA, LPC, CADC
Allison M. Precht, MA, LPC, CADC, joined MAHA as Director of Programs in December 2020. Allison is a motivated and passionate dual-master's prepared community leader with 20+ years' public health/human services experience promoting access to healthful living for diverse and underserved communities.
Allison brings extensive research and program development experience at the local and national level. Prior to joining MAHA, Allison spent the last 16 years at a Cook County "one-stop" public safety-net outpatient center for the treatment, research, and prevention of infectious diseases. Allison received national recognition for her work implementing a Peer Patient Navigator model to enhance engagement and retention of HIV-Positive Women of Color in care.
Allison serves as a member of the Malcolm X Community Health Worker Program Advisory Council and is a Licensed Professional Counselor and Certified Addictions Counselor. She completed her clinical psychology training at Rush University Medical Center in its inpatient palliative care and hospice programs and outpatient individual and group-level bereavement counseling through Horizon Hospice and Palliative Care.