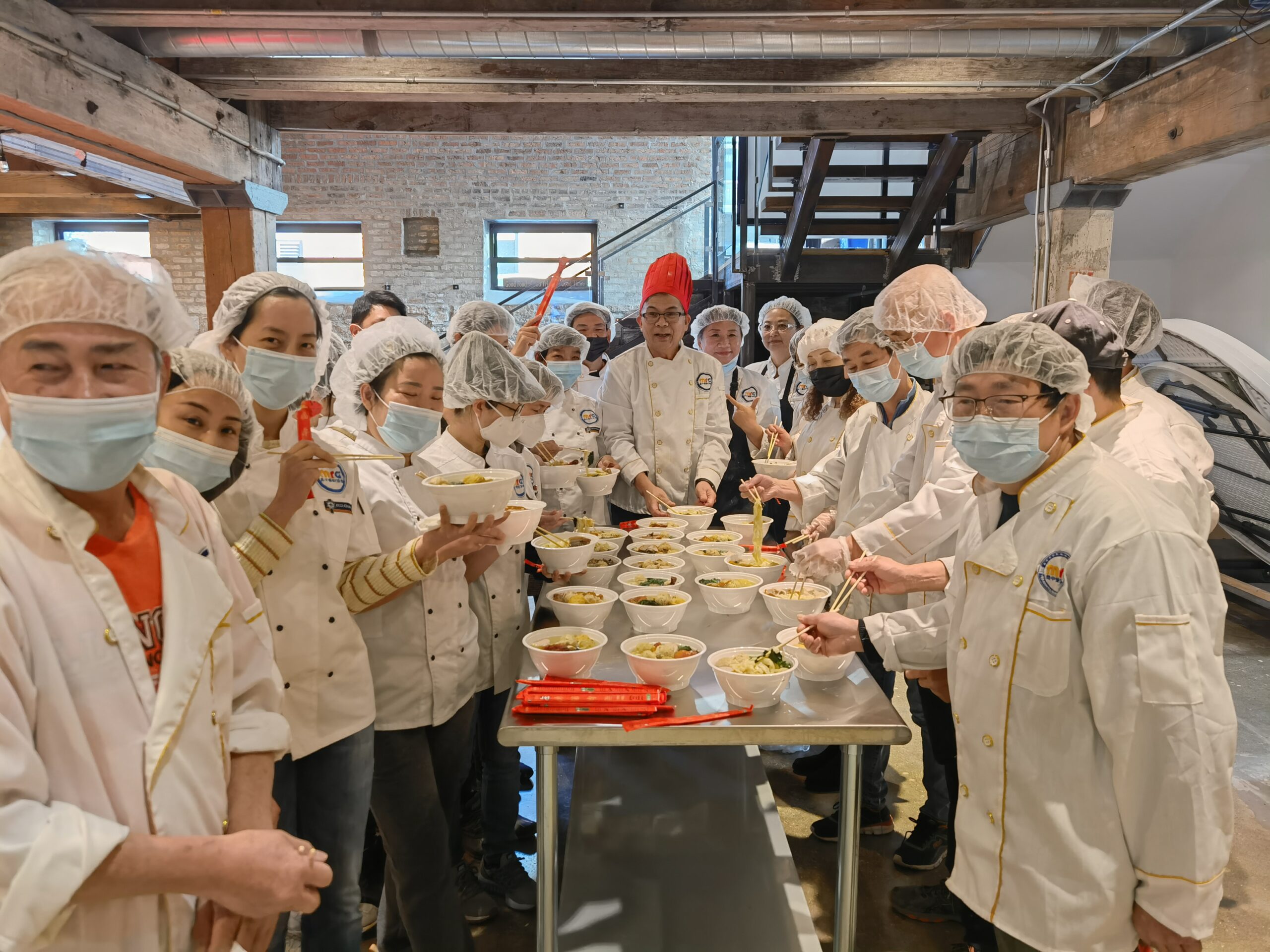 Bowls full o' noodle workshop / '22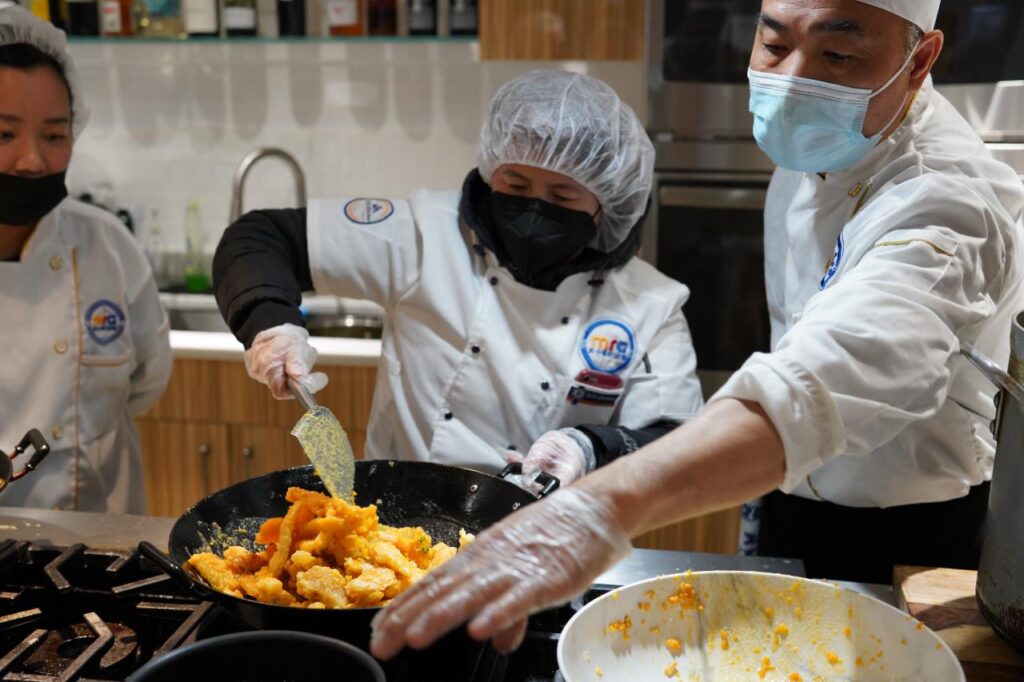 hands on experience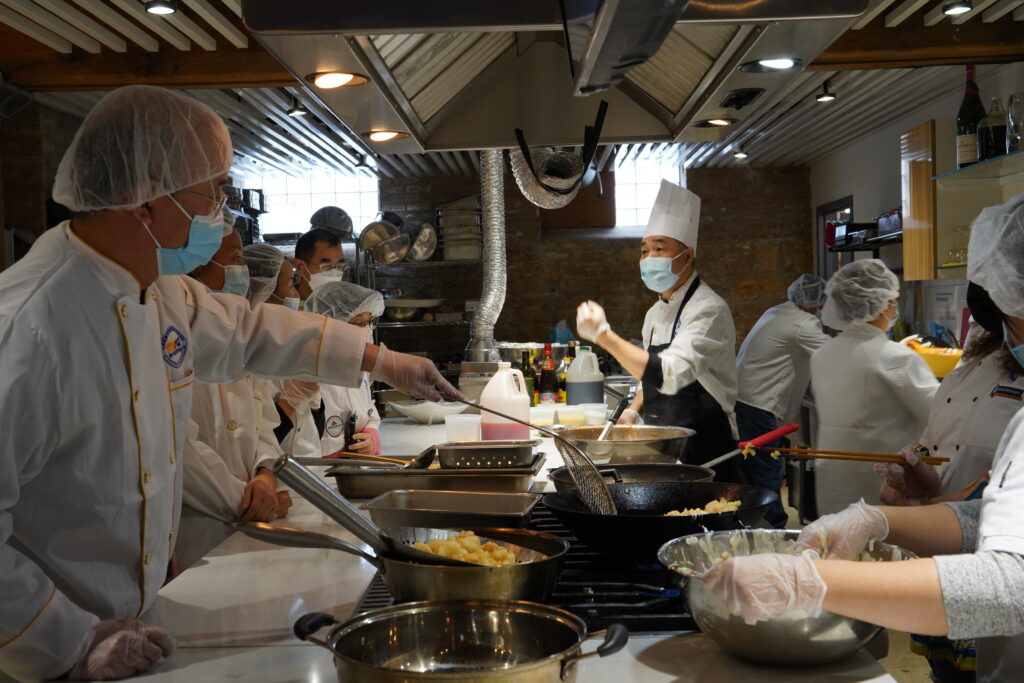 student participation
A free program for individuals with lower household income. Aimed to provide better job outlook and increase employment opportunities.
Program purpose
Objective: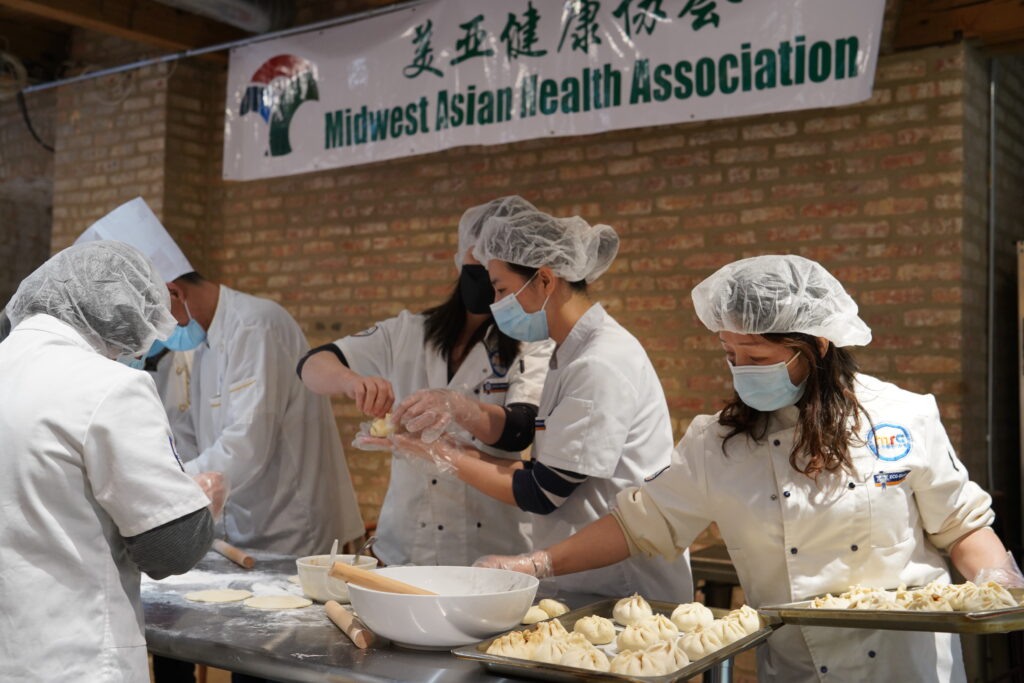 To address economic impacts experienced by individuals who are under-employed, unemployed, or facing one or more barriers to employment.​
Provide career pathway opportunities and support services needed for successful re-entry into the labor force​
Sponsored by Governor JB Pritzker, local officials, and workforce partners, Midwest Asian Health Association (MAHA) is among the 44 community based organizations selected for the Job Training and Economic Development Program (JTED) grant, with the goal of:
"Investing in our people is how we drive forward an equitable economy and help businesses hit hardest by the pandemic."
- Governor JB Pritzker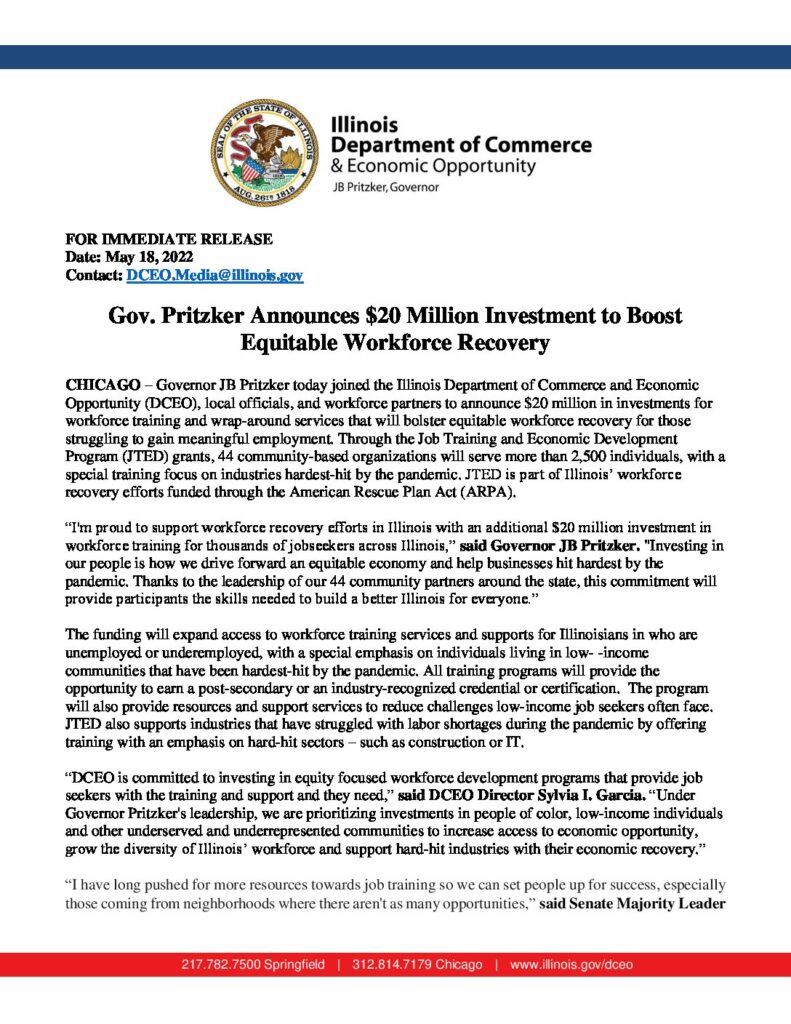 Sustainable employment pathway
Provides comprehensive career pathway trainings and work experience for unemployed, under-employed, or under-represented individuals facing barriers

to obtain

ing

sustaining employment.

​
Matching skills, goals, and interests
Individual's work closely with Employment Specialists and Training Providers to access and retain restaurant industry careers that match their skills, 
goals, and interests. 
​
Free of charge... and professional
All services are free of charge and are individually tailored and culturally sensitive. Additional services include barrier reduction, job coaching, on-site 
job support, follow-up services, and referrals to other supporting services. 
​
Proper training means proper certification
Upon completion individuals will be qualified to take 
ServSafe
 Illinois Food Handler certificate , Restaurant Management Certificate or Illinois Food 
Service Sanitation Manager Certification exams.
​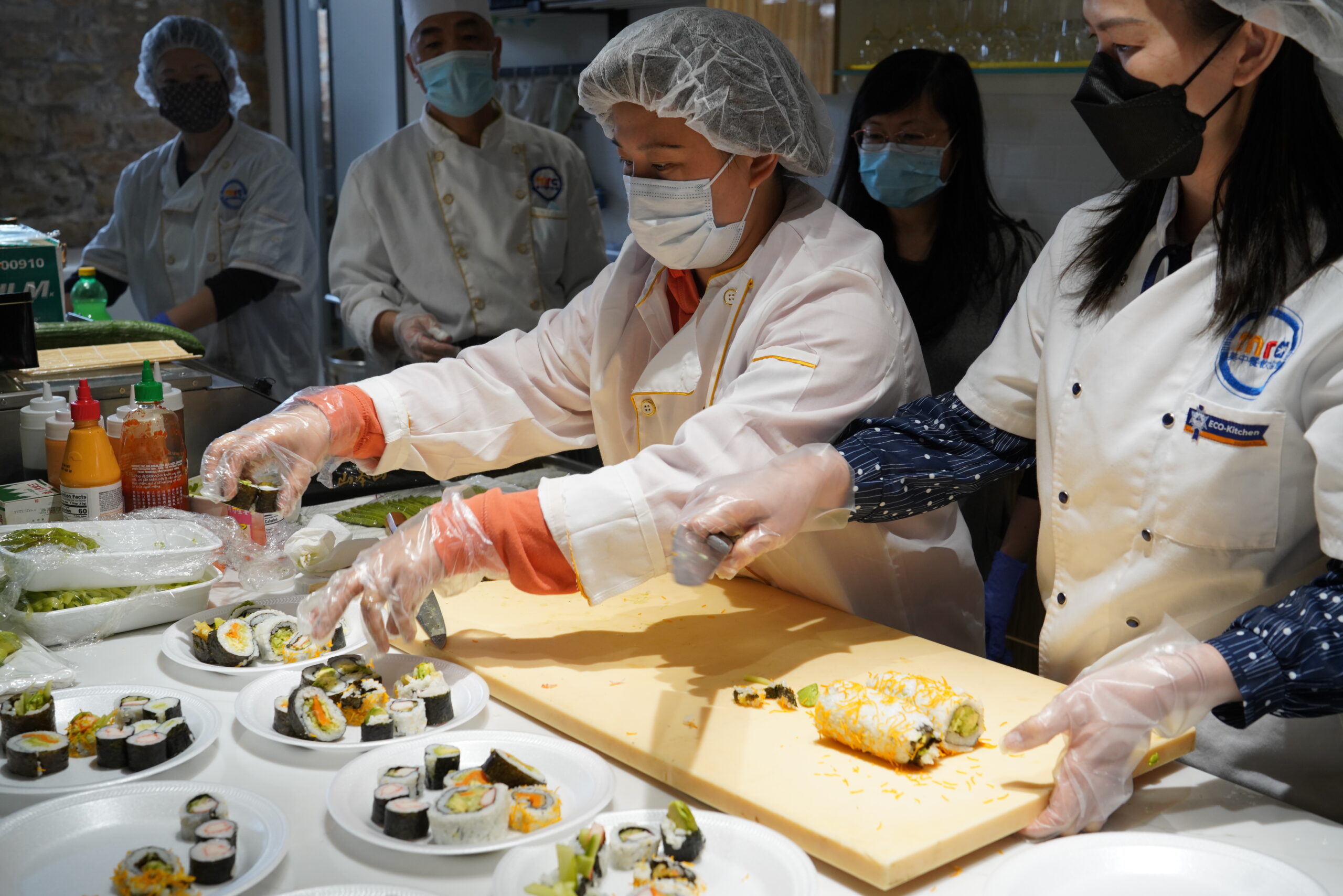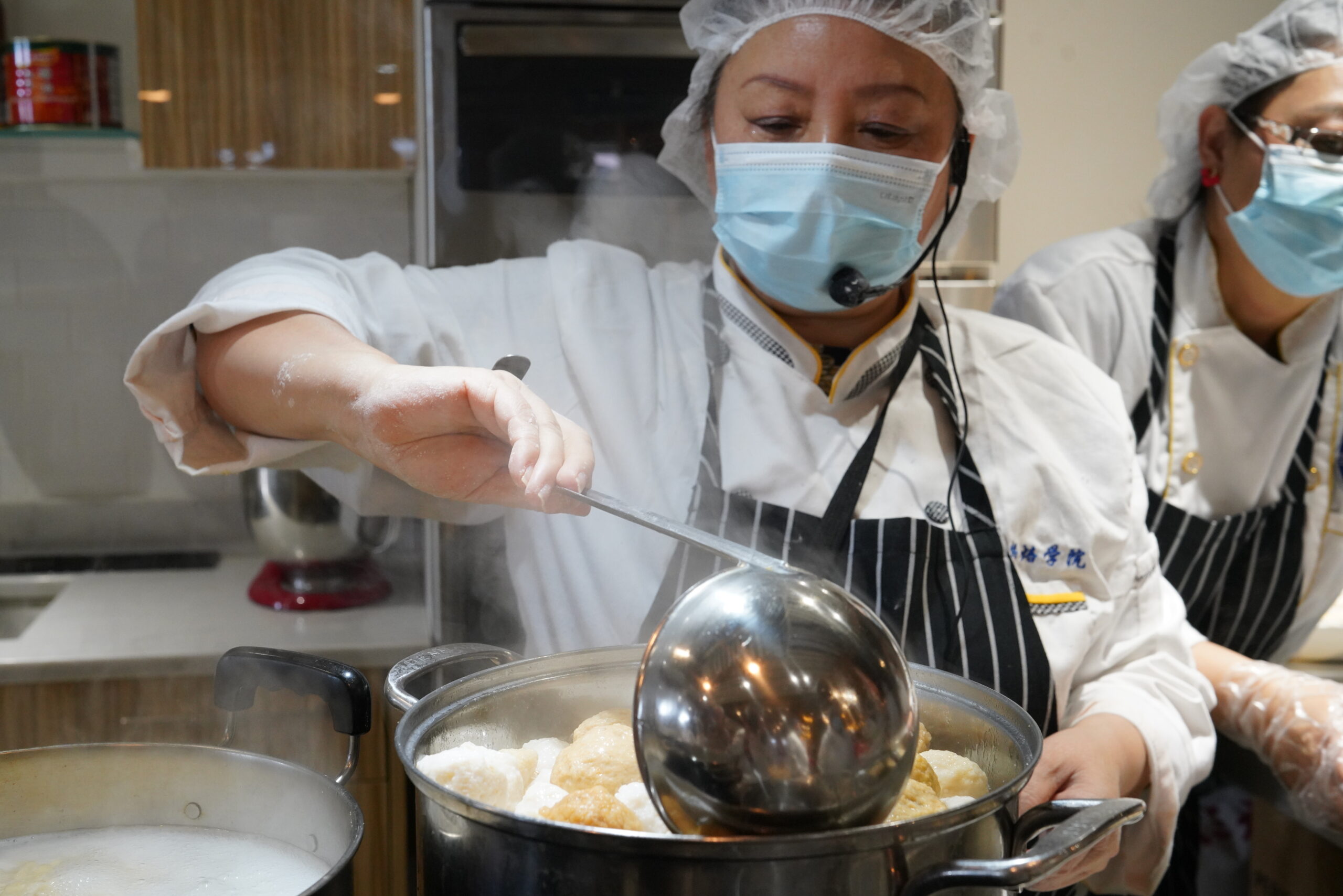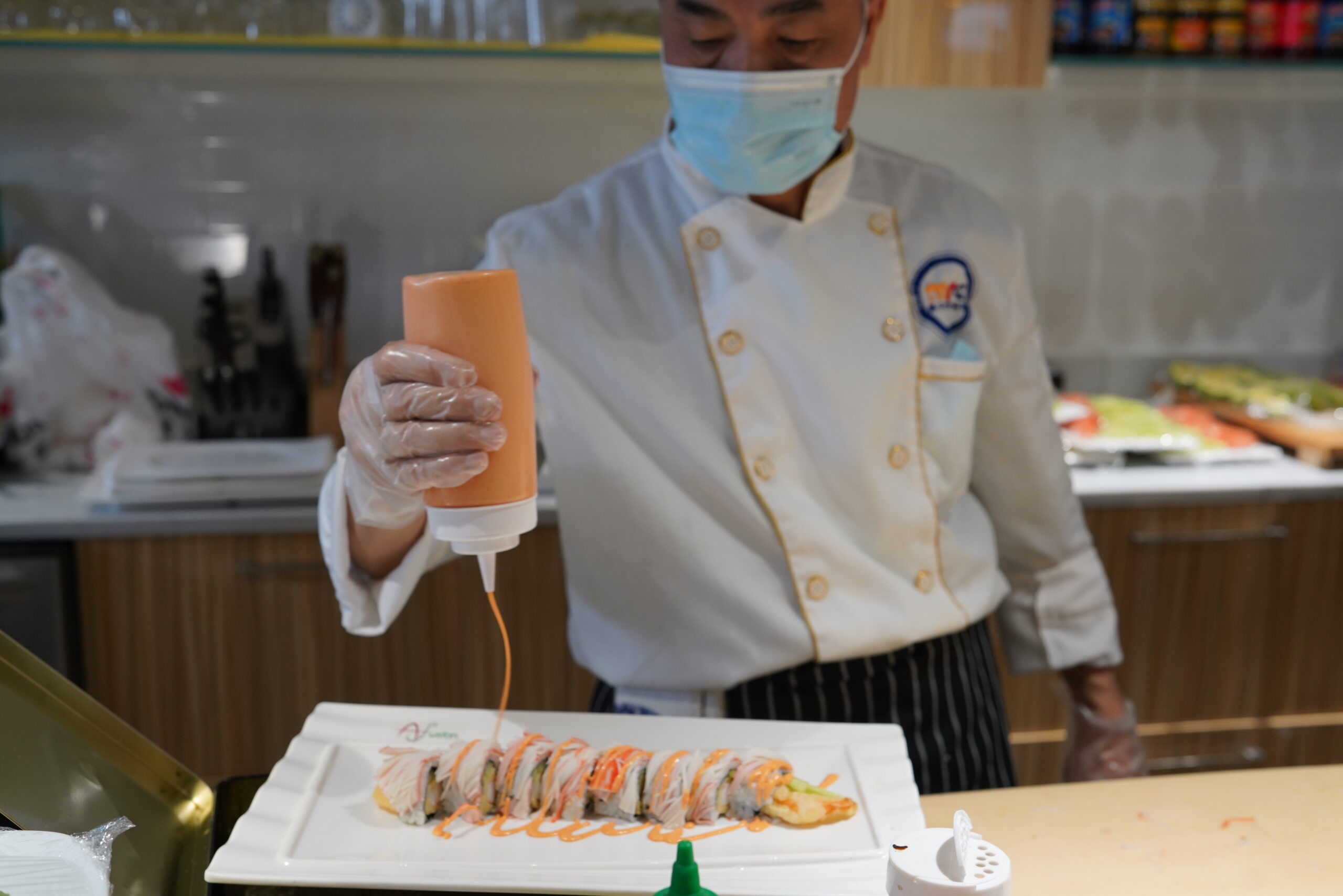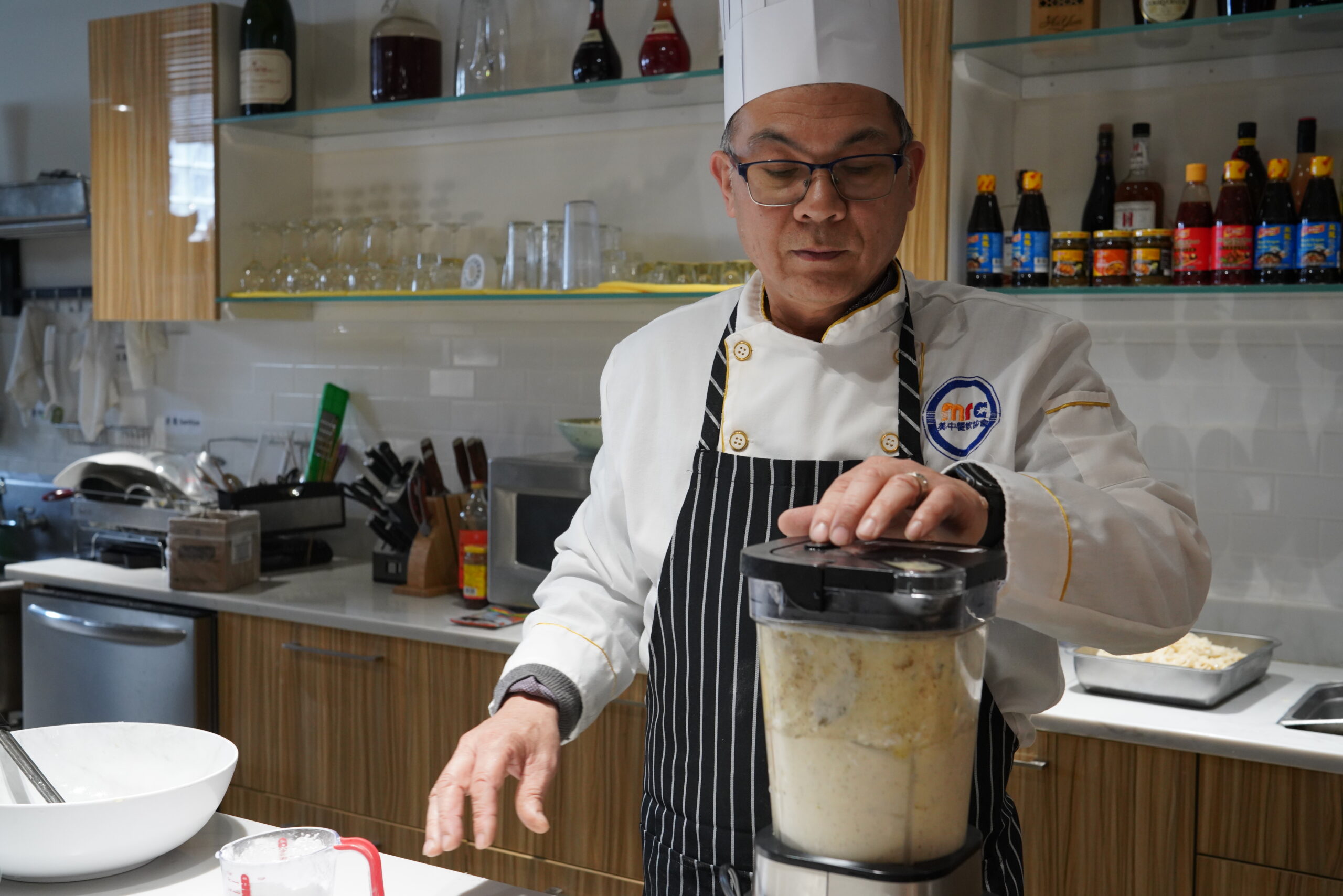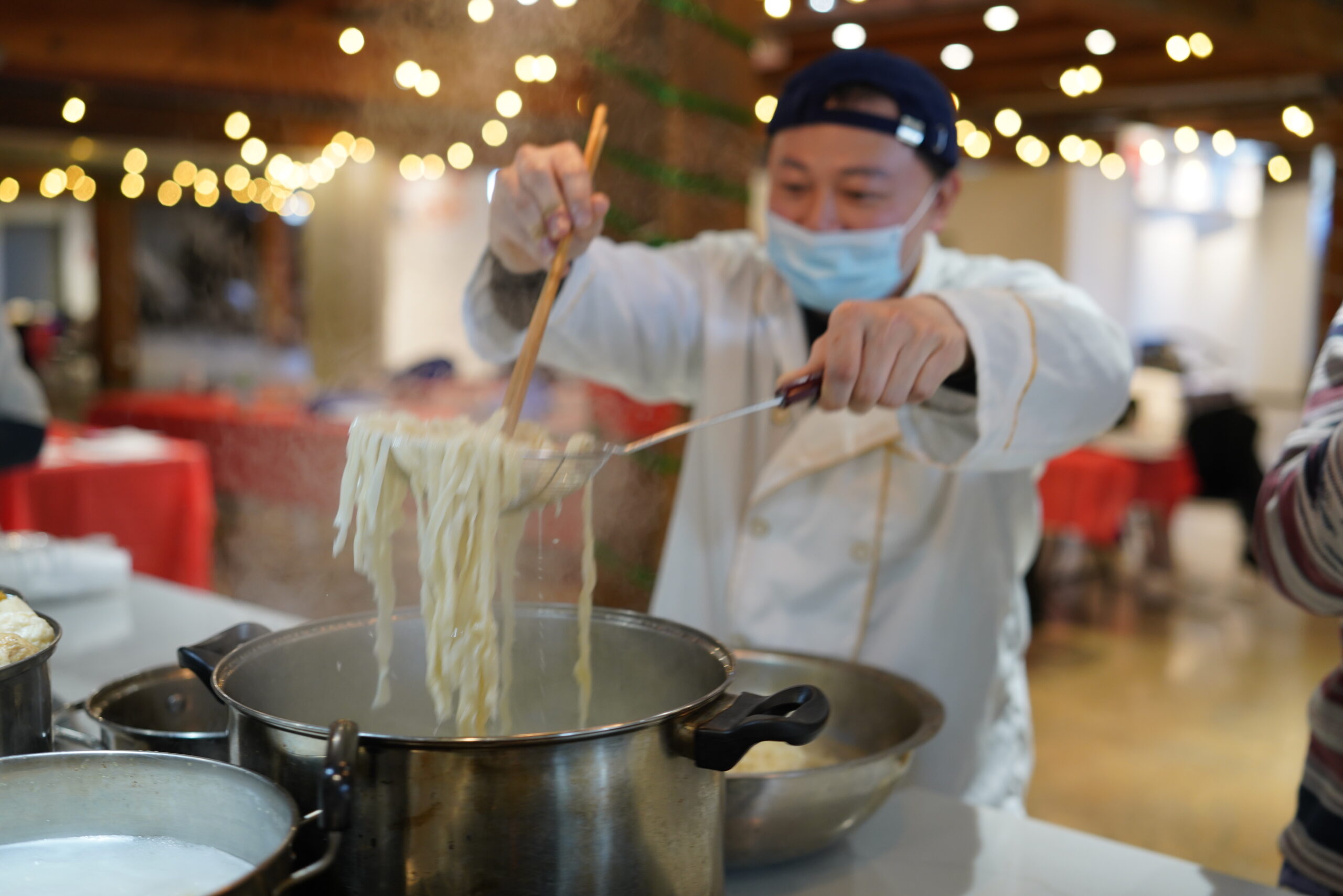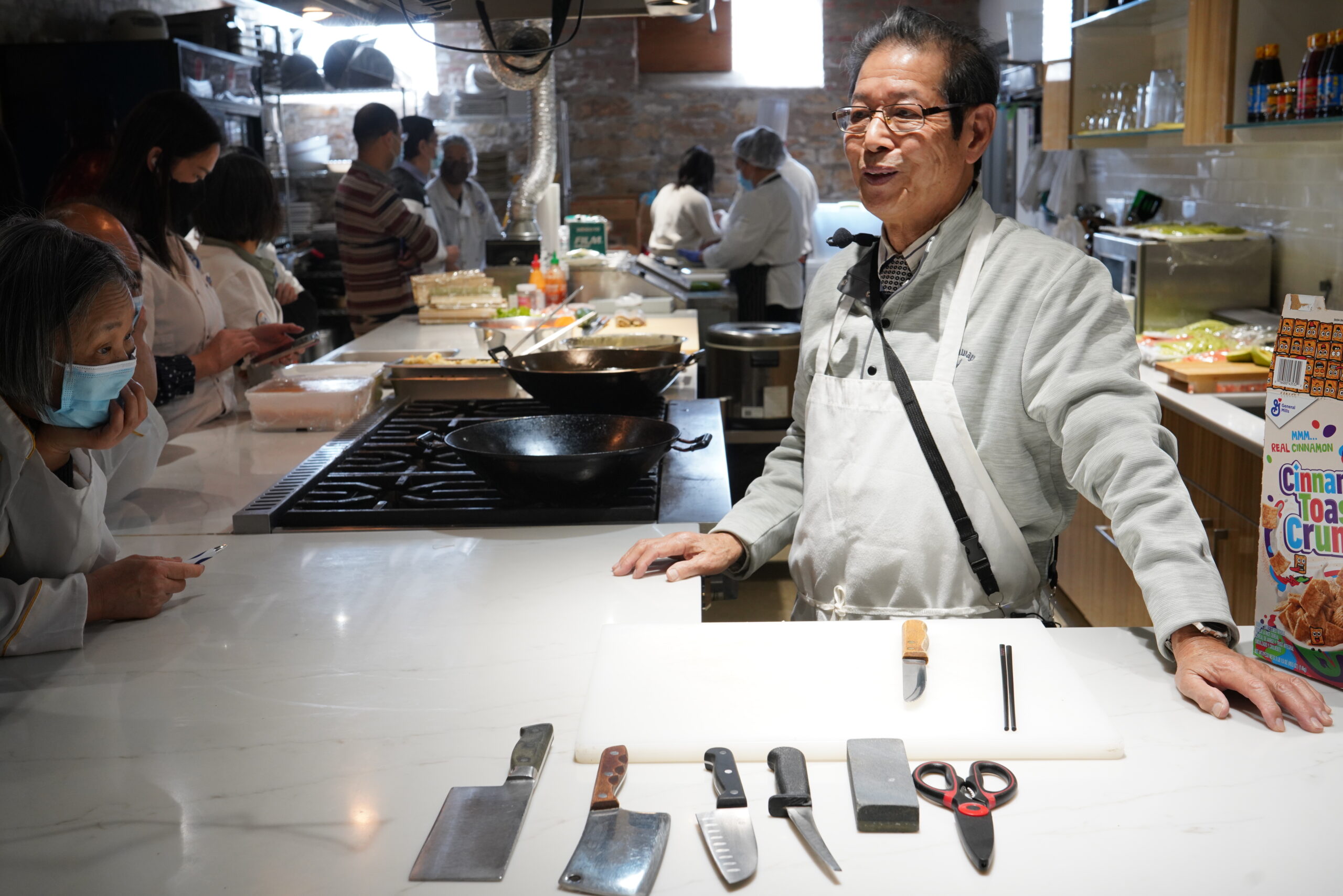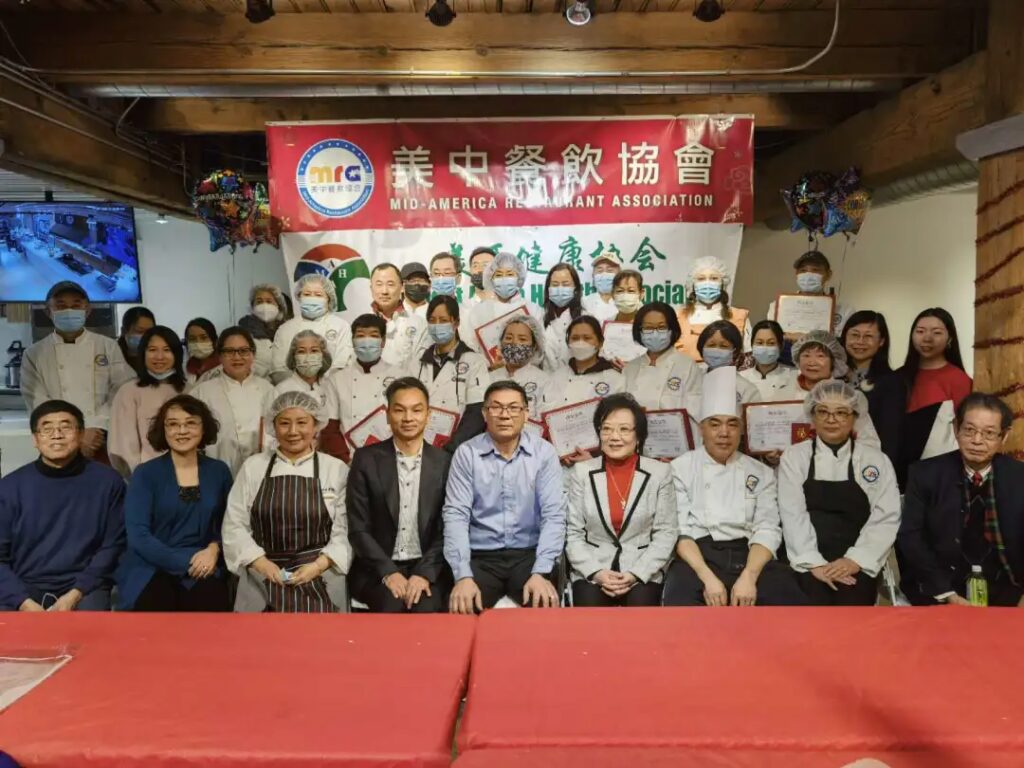 Semester 2 graduates
with fellow teachers and sponsors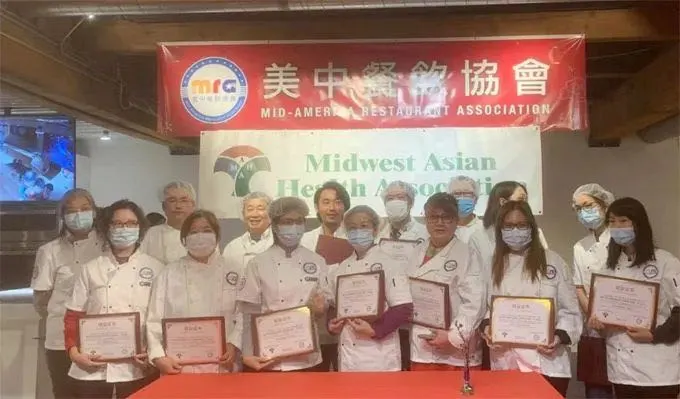 Semester 1 Graduates
We are grateful for the continued support
since our first semester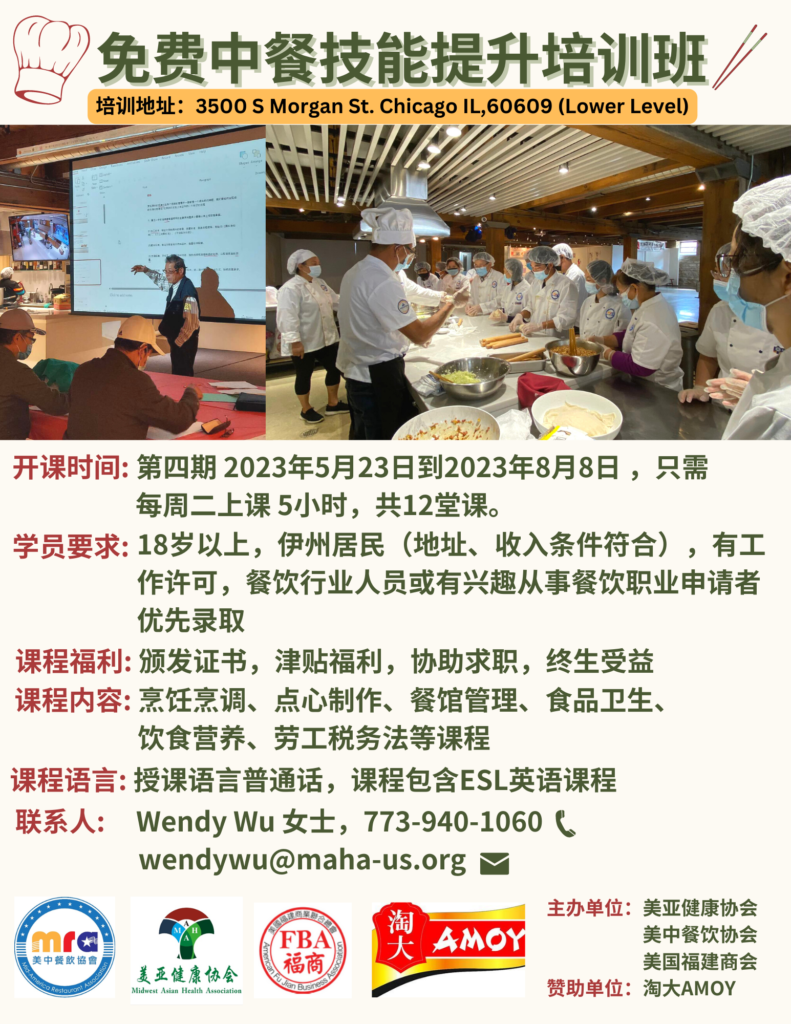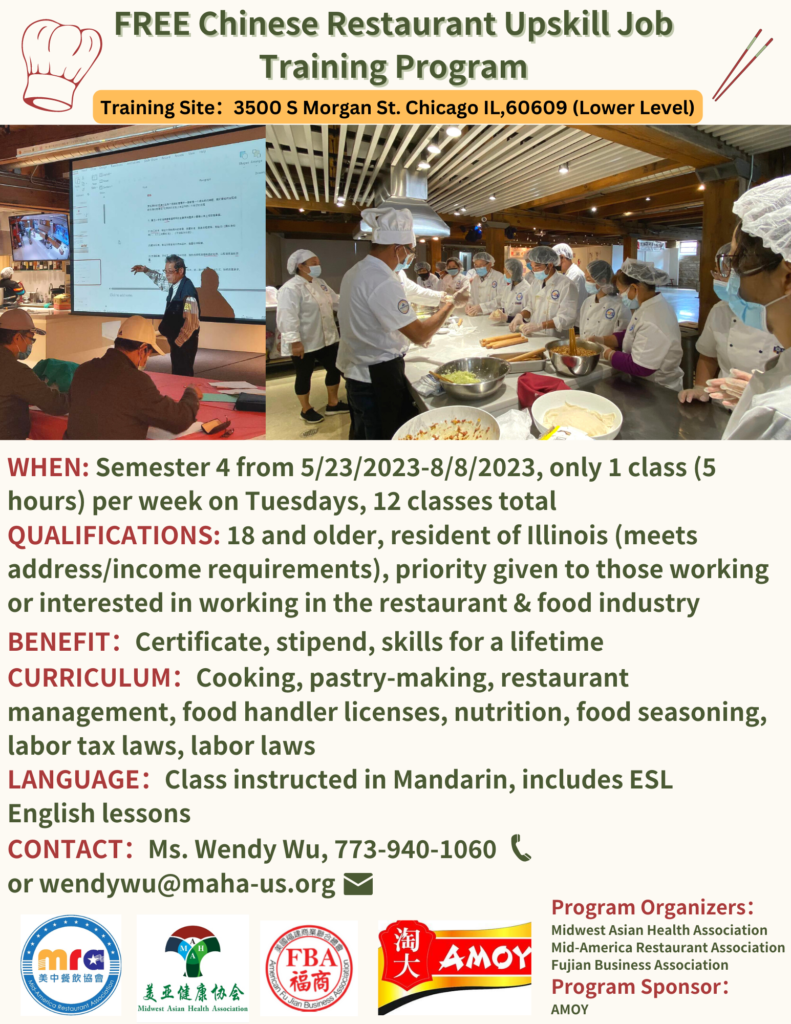 tRAINING
This 12-week course provides information about nutrition, food safety, labor laws and employee rights, food handler certification, proper kitchen and cooking techniques, food seasoning, and much more.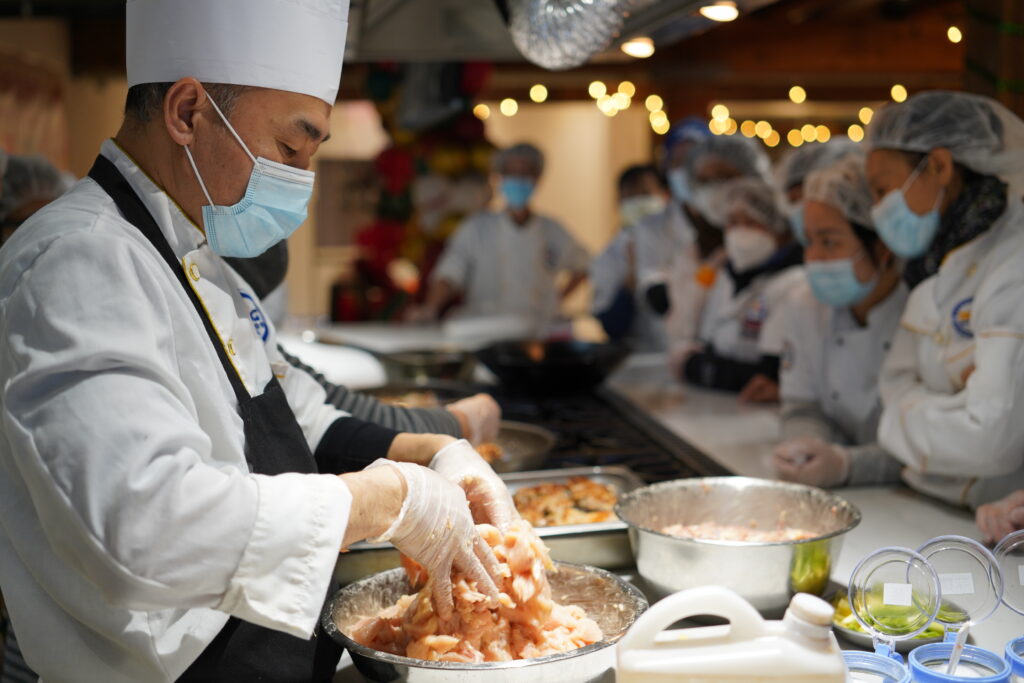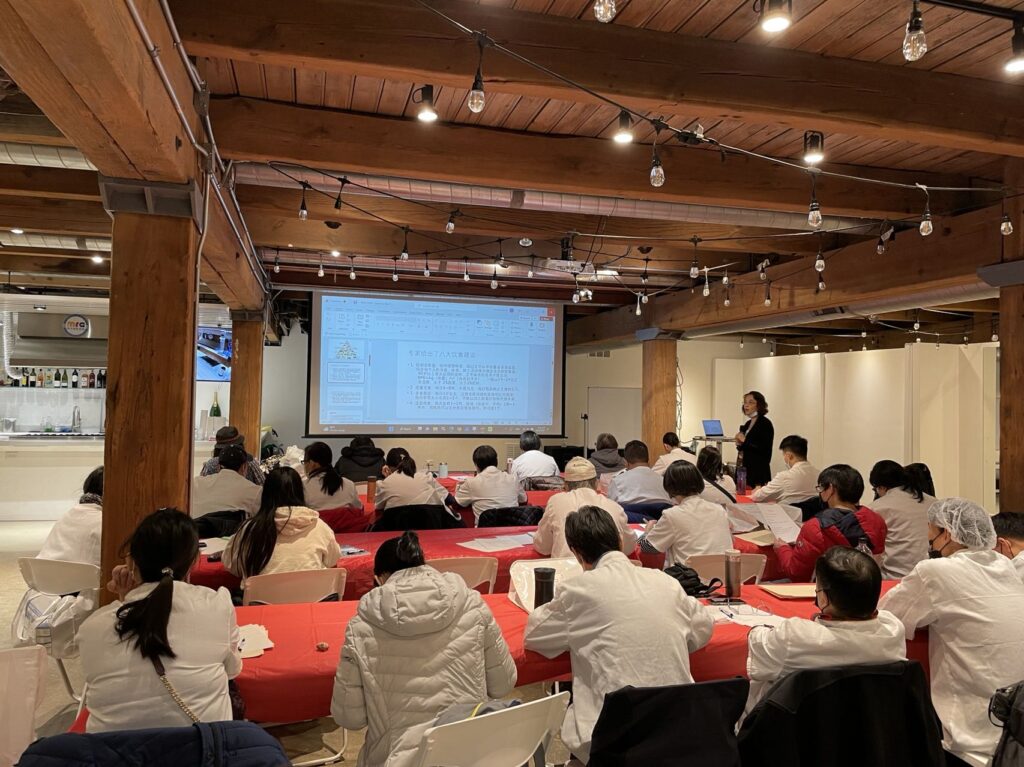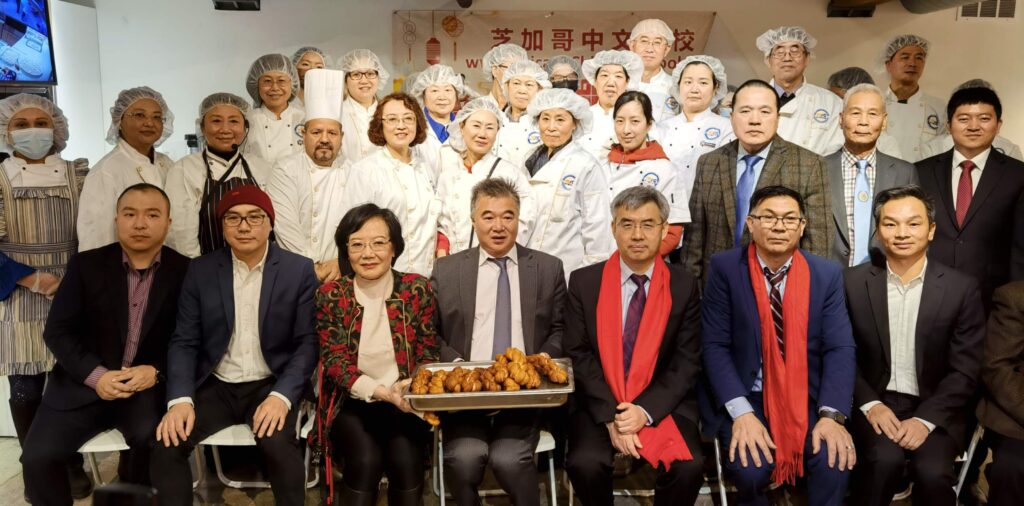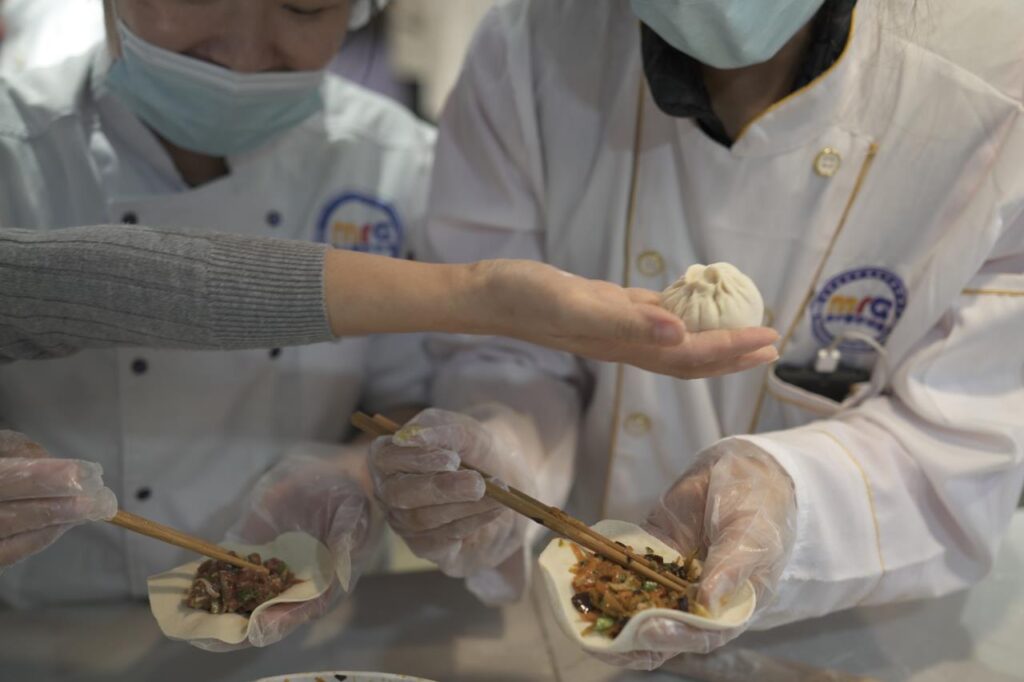 Students can interact with instructors with extensive experience in the restaurant industry and connect with other individuals through their common interest.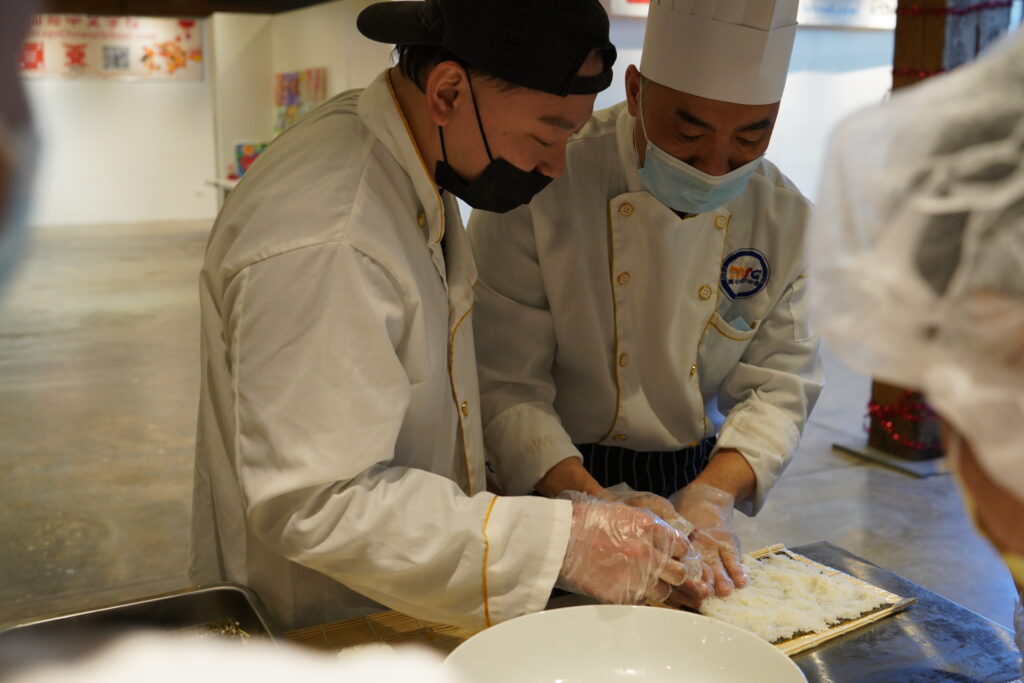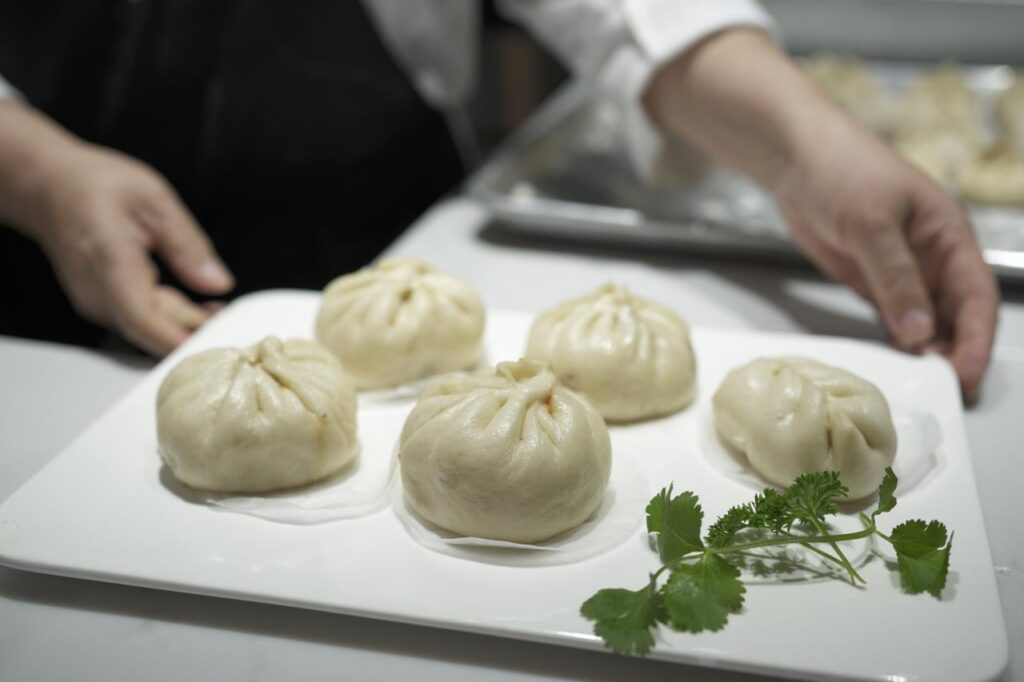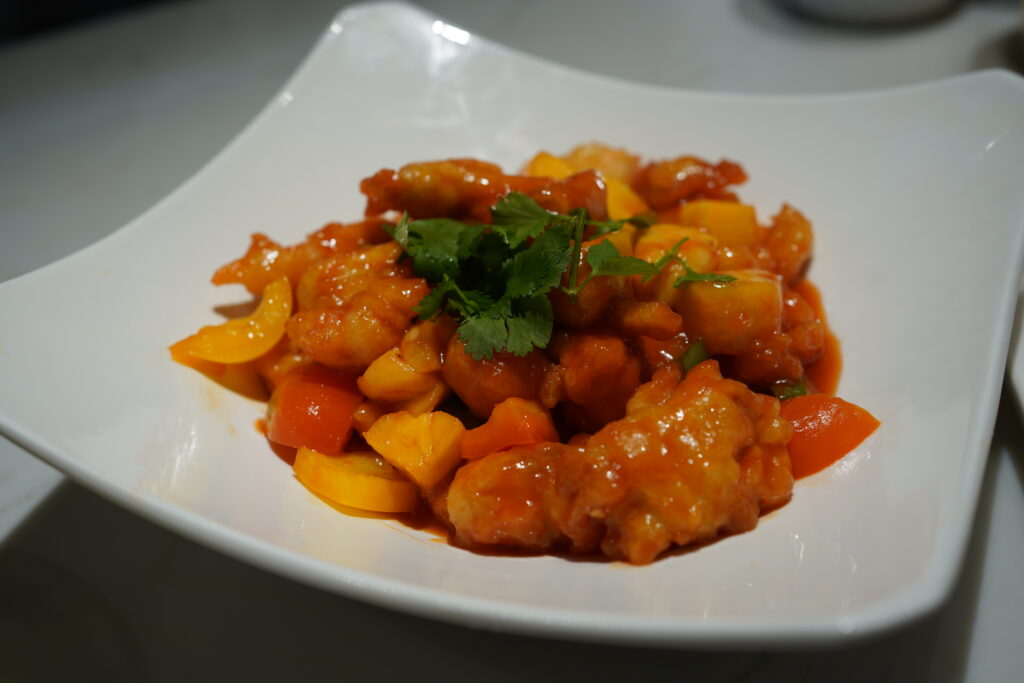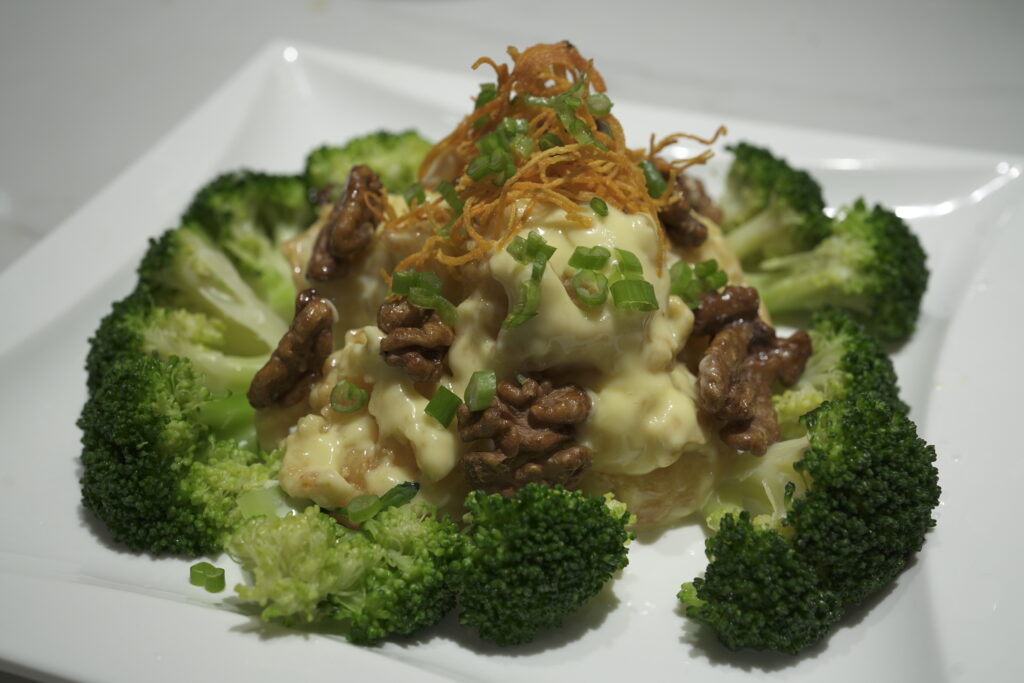 courses
Students are required to do homework for 5 hours weekly for a total of 10 hours of learning per week. Homework assignments include English vocabulary practice, questions on the lecture material learned that day, as well as taking pictures or videos on the process of their cooking and the final product to demonstrate that they have practiced making the dish at home.