What is Trauma-Informed Care?
Trauma-informed care (TIC) takes a holistic approach that considers the role of an individual's past trauma in their present state in order to better meet individual needs, health, and well-being. Outside of individual employees and clinical practice, fully committing to TIC requires broader structural changes and commitment across organizational levels.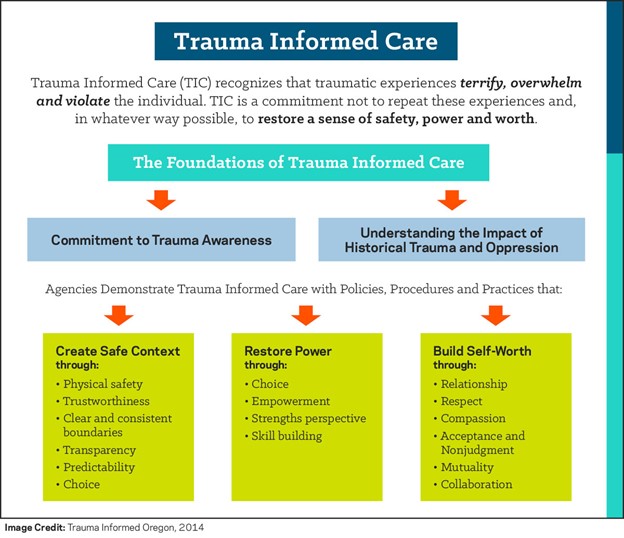 The below guidelines of TIC are adapted from SAMHSA's "Concept of Trauma and Guidance for a Trauma-Informed Approach".
The 4 R's of successful TIC implementation:
Realize the widespread impact of trauma and understand paths for recovery
Recognize the signs and symptoms of trauma in all individuals involved with the system
Respond by fully integrating knowledge about trauma into policies, procedures, and practices
Resist re-traumatization
The 6 core principles of TIC:
Safety
Trustworthiness & Transparency
Peer Support
Collaboration & Mutuality
Empowerment Voice & Choice
Cultural, Historical, & Gender Issues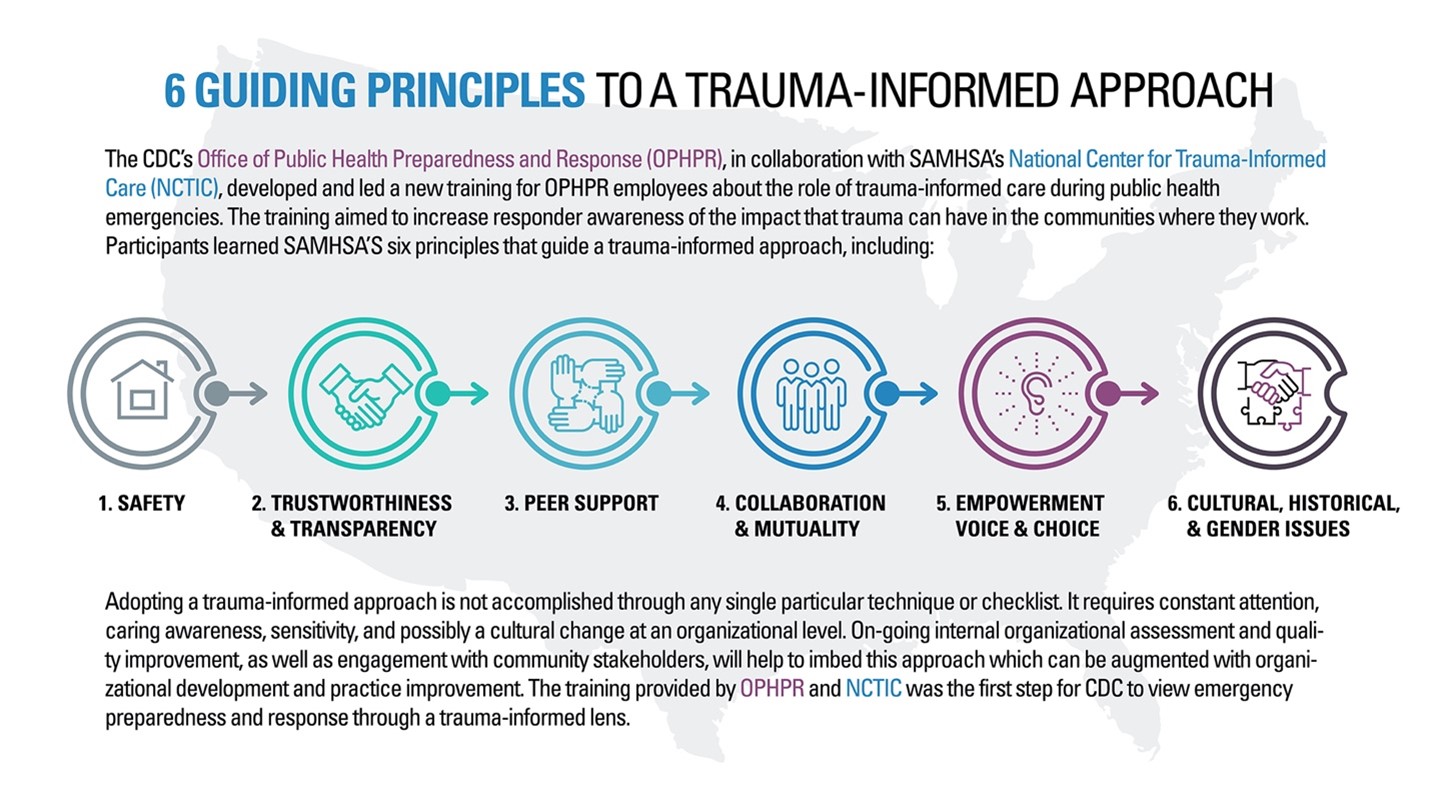 How to Become Trauma-Informed
10 Implementation Domains:
Governance & Leadership
Policy
Physical Environment
Engagement & Involvement
Cross Sector Collaboration
Screening, Assessment, Treatment Services
Training & Workforce Development
Progress Monitoring & Quality Assurance
Financing
Evaluation