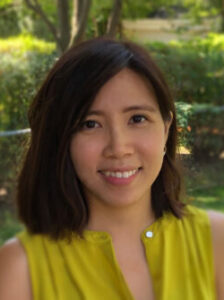 Aiting Chen, LCPC, CRC
Ai ting Chen earned her Master's in Rehabilitation Counseling from the University of Iowa and is a Certified Rehabilitation Counselor and a Licensed Clinical Professional Counselor. Before joining MAHA, Ai ting worked at three mental health agencies for approximately eight years as a clinical therapist, a psychological rehabilitation counselor, a community support counselor, and a case manager.
Ai ting is experienced working with diverse clients across a wide age range with challenges related to depression, anxiety and mood disorder, OCD, grief and loss, and trauma. In addition, she has training and interest in exploring and understanding multicultural and LGBTQ+ identities and themes to help her clients develop their coping, adjustment, and growth capacities. Ai ting provides individual, group, and family therapy and can provide therapy in English, Mandarin, and Taiwanese. She works with clients in learning how to utilize mindfulness, self-care, social support, and other strategies for managing stress, anxiety, mood, and emotions. Her approach integrates Cognitive Behavioral Therapy (CBT), Dialectical Behavior Therapy (DBT), Acceptance and Commitment Therapy (ACT), and Motivational Interviewing (MI).
Ai ting believes that each client has the ability to grow and make positive changes in their lives, and that each person is the expert on their own experience. Ai ting's aim is to help people identify, discover, grow, and heal. She wants to help people realize their capabilities and strengths in order for them to live in the best way they can.