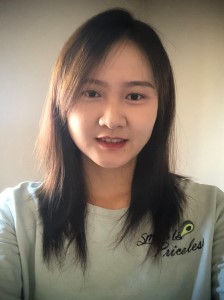 Yucheng Zhu, M.S.
---
---
Yucheng Zhu is an Addiction Counselor at MAHA. She is excited to join the Mental Health team and to help MAHA develop accessible mental health and substance use services for the Asian communities in Chicago.
Yucheng graduated from the University of California, Irvine (2014-2018) with a B.A. in Psychology and Social Behavior. With an interest in working as a mental health professional, she earned her Master's in Counseling Psychology at the University of Kansas (2019-2022). Before coming to MAHA, Yucheng completed internships in different clinical settings, including the University of Kansas's Positive Psychology Clinic, International Student and Research Center, and DCCCA Lawrence Outpatient (Substance Use). She has experience working with international students, people from diverse cultural backgrounds, and people who are struggling with addiction and substance use.
In her clinical work, Yucheng adopts a person-centered working style and believes in the power of a supportive and healing relationship. She also incorporates evidence-based approaches (Cognitive-Behavioral Therapy, Dialectical-Behavior Therapy, and Motivational Interviewing) to help clients better understand their mental health struggles and build mental resilience.