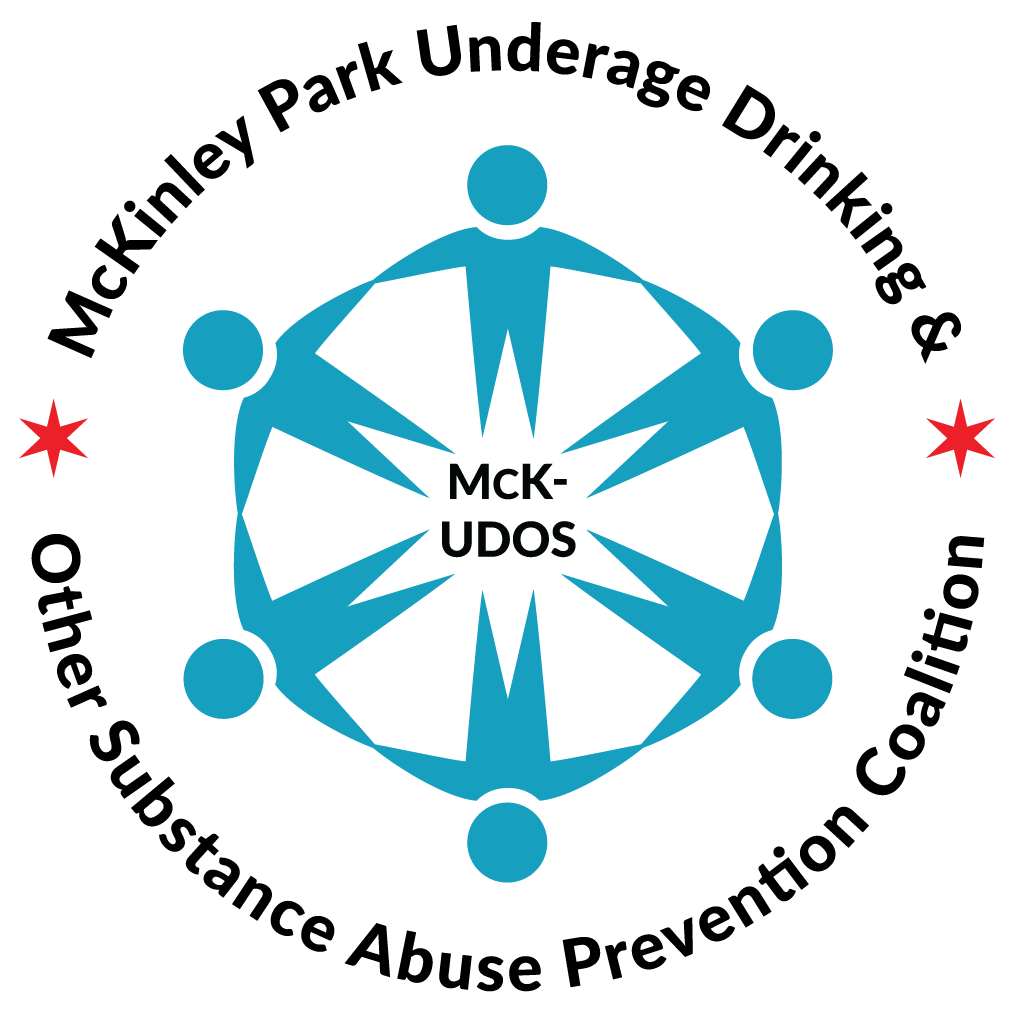 While the state of Illinois has ended its mask mandate and other COVID-19 restrictions, we want to continue to advocate for precautionary measures and guidance to help reduce the spreading of COVID-19 through proper hand washing, social distancing, respiratory etiquette and cleaning and disinfecting regularly. We are currently fully reopened with all programs and services available for in-person and virtual access.
McK-UDOS Coalition Meeting Minutes
Date: March 9th, 2023
Time: 11:30 am- 1:00 pm via Zoom
Student and Parent Workshop

Expanded the grade levels we work with to include kindergarten through 12

th

grade (previously only 4

th

-12

th

)

Kelly HS Small Group sessions

Working with a small group of students who use substances to discuss their use, alternative coping mechanisms, and provide a space for them to talk freely about their use

Benito Juarez – working with students and parents

Working with Juarez BHT to educate on substance use to build their capacity

We've

joined 9 parent groups and have collaborated with them to expand their education on substance

use

Now offering Narcan Training Workshops for Parents Groups who are

interested
Narcan Distribution

Distributed over 200 Narcan kits in partnership with Rush at the Pilsen Food Pantry
Youth Coalition

Meeting in person on March 26

th

, 2023 at our 230 W Cermak Office and will be facilitating a peace circle (led by one of our new youth coalition members)

Justin Kerr will likely join our meeting and discuss featuring our youth coalition in the McKinley Park News
GUEST SPEAKER: Luis Agostini from Drug Enforcement Administration, Chicago Division
DEA is not meant to target people with SUDs, but more so of the organized crime involving

substances

Mission is more so prevention focused, but also support treatment

Support medication assisted treatment (MAT)

Partner with SAMHSA

Community Outreach

Education and awareness

Working within university and college campuses within Chicago

To educate on substance use (specifically fentanyl)

One Pill Can Kill campaign

Counterfeit pharmaceutical pills – laced with fentanyl

Manufactured in Mexico and trafficked/distributed in the US

Red Ribbon Week

National Prescription Take Back Day

Upcoming April 22

nd

Have various drop off locations

DEA Chicago Family Summit (occurred last summer) to highlight stories and educate

Luis A. mentioned using DEA connections to promote visibility of partner organizations through media coverage

Justin K. discussed McKinley Park News and their coverage within the McKinley Park area
PARTNER SHARING UPDATES
West Care Illinois - Carlos Rodriguez

Discussed the 7 Challenges and seeing 72 students

currently

Provide

substance use prevention training to students and staff (have added new schools)

Discussed a bit about Reverend Walter Jones from Fathers Who Care
Fathers Who Care & West Garfield Park Youth Council - Reverend Walter Jones

They have a TV show broadcasted
Possibly interview coalition members
Have funding for youth internships

Prevention First - Jake Levinson

Discussed a product

s

imilar to

Deterra

(locked bags for substance

s

disposal

, but for cannabis

), someone will be reaching out soon to MAHA

and other

organizations

Student advisory board (statewide) – membership application will be open soon, looking for broad membership
McKinley Park News - Justin Kerr

Justice Cannabis Co. Representatives at Community Meeting to discuss their dispensary possibly opening at the corner of W 35th St and S Ashland Ave

A clinic for mental health and substance use is coming to McKinley Park

area

Cannabis infusing business (meeting to discuss below)
TASC - Tanya Bibbs-Smith

Will be

facilitating

SUD and problem gambling presentations at senior living

facilities

March 14th at Haris Casino to give out

resources

March 22 – Winners Circle – podcast to speak on problem gambling at 7pm (can look them up online or on Facebook)

If interested in doing a podcast interview contact Toy Beasley, Winners Circle, [email protected]

March 30

th

– Tabling at Bloomington for SUD and problem gambling

Drug Enforcement Administration - Luis Agostini

Our coalition meeting will be featured on the their Twitter page
LOGO CHANGE
Since we have changed our name to McKinley Park Underage Drinking & Other Substances Use Prevention Coalition, we would love to update our logo

Suggestions on how to improve the logo

Justin K:

adding more of a square shape to allow for larger font, font around the edges is too casual (

maybe using

one font family –

utilizing

italics or bold but same font for everything), what do we want to brand to be? Font and logo should

represent

that.
S.W.O.T. ANALYSIS
A survey will be sent out to coalition members to fill out
Survey results will be summarized and discussed at the next meeting in May
OTHER ANNOUNCEMENTS
MAHA will be doing National Gambling Screening Day on March

14

th
Next Meeting: May 11, 2023 at 11:30 am to 1:00 pm