Asian Health Equity Alliance (AHEA):
Our newest program at MAHA, the Asian Health Equity Alliance (AHEA) was established in May 2021 through a grant from the CDC Foundation with support from the Robert Wood Johnson Foundation. The immediate goal of this grant is to address the vaccination needs of the Asian community, more specifically Asian immigrants and those with low English proficiency.
The CDC Foundation is an independent nonprofit and the sole entity created by Congress to mobilize philanthropic and private-sector resources to support the Centers for Disease Control and Prevention's critical health protection work. MAHA is honored to be selected as one of the five agencies nationwide receiving this two-year award.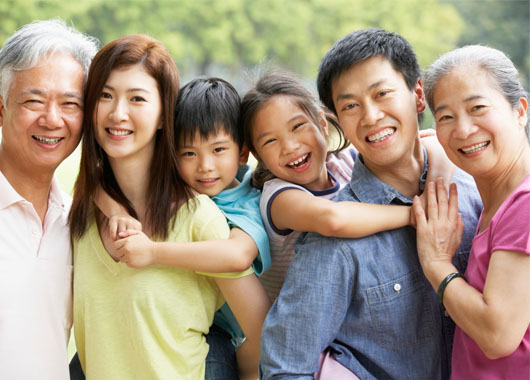 Health Insurance Navigator Program:
The bilingual Navigator team at MAHA was established in 2013 with funding from the United Way of Metropolitan Chicago and the Center of Medicare and Medicaid Services (CMS). The Navigator team provides in-person assistance for enrollment in Affordable Care Act health insurance plans for underserved Asian immigrant populations in the metropolitan Chicago area. MAHA's Navigators provide supportive services to individuals eligible for Qualified Health Plan options or other public aid programs. The Navigator program is free for all participants, and all services are delivered in a culturally sensitive and linguistically appropriate manner. In addition to the team at the Chicago office, MAHA also leads a partnership navigator team in the Asian community of Michigan to provide enrollment support services in Chinese in addition to Bengali, Nepali, and Vietnamese.
Community Mental Health Clinic:
MAHA's Community Mental Health Clinic was established in 2015 to provide linguistically appropriate, culturally sensitive, and financially affordable mental health services to Asian American & Pacific Islanders in the Chicagoland area. Our staff of licensed mental health professionals are able to provide services in Mandarin Chinese, Cantonese, and English. Our team of counselors are experienced working with youth, adolescents, adults, and elders to address a wide variety of emotional and behavioral issues, such as depression, anxiety, stress management, acculturation or immigration difficulties, parent-child relationships, and marital issues. Services include individual therapy, couples therapy, family therapy, group therapy, school consultations, and community support.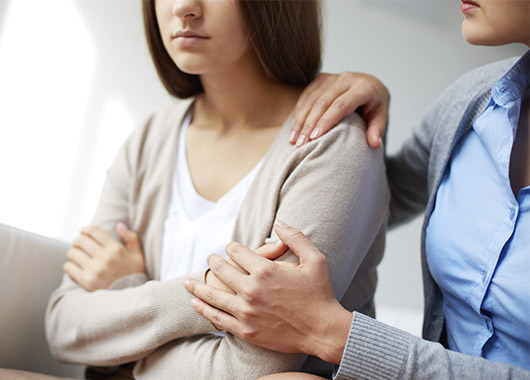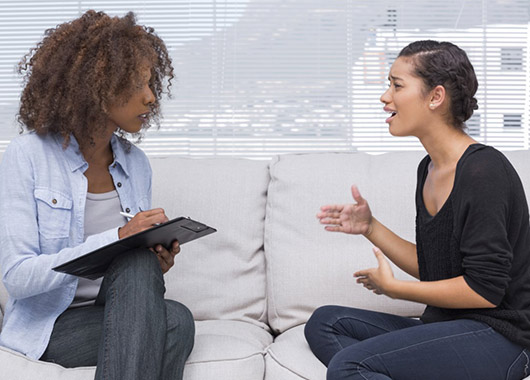 Substance Abuse Prevention Program:
MAHA's Substance Abuse Prevention Program is a five-year program supported by the Substance Abuse and Mental Health Services Administration (SAMHSA), in partnership with the Drug-Free Community (DFC) and the White House Office of National Drug Control Policy (ONDCP). The purpose of this program is to reduce substance abuse by addressing the factors that increase the risks of substance abuse among youth. One of the important strategies is to build a McKinley Park Underage Drinking and Other Substances Coalition (McK-UDOS), composed of a multi-sector group committed to working together to prevent the underage drinking and marijuana use among the Asian and Latino youth in the McKinley Park community of Chicago.
MAHA Community Health Center:
MAHA's Community Health Center provides public health services on a monthly basis, including comprehensive health education, screening, and immunization to the Asian American clients who are uninsured or under-insured. The health screenings tests include hepatitis B, diabetes, hypertension, cholesterol level, kidney function, liver function, thyroid, H. Pylori, osteoporosis, and other blood indicators. The screening is provided every last Saturday of each month at MAHA, followed by a free medical consultation session two weeks after the screening.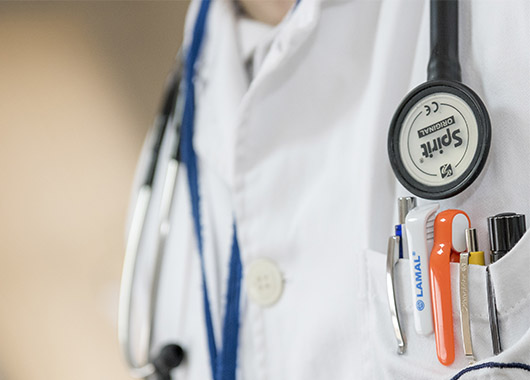 Perinatal Hepatitis B Program:
MAHA's Perinatal Hepatitis B Program (PHBP) is to prevent the spread of Hepatitis B virus from infected mothers to newborn infants and ensure infants who are exposed to Hepatitis B are identified, vaccinated, tested, and given timely treatments if needed.
Hepatitis and Liver Cancer Prevention Program:
Supported by the Hep. B United, Illinois Dept. of Public Health, Hepatitis B Alliance of Chicago, Northwestern University, Chicago Department of Public Health, and pharmaceutical companies, MAHA's Hepatitis and Liver Cancer Prevention Program provides hepatitis B education, screening, and immunization to high-risk Asian American populations in Chicago. In 2012, MAHA started a free community-based Hepatitis B Clinic in Chinatown, the first of its kind in Illinois, supported by Dr. Sean Koppe (Director of the Liver Center, University of Illinois at Chicago). This monthly clinic provides follow-up care services to the hepatitis B carriers and other liver patients identified through the screenings.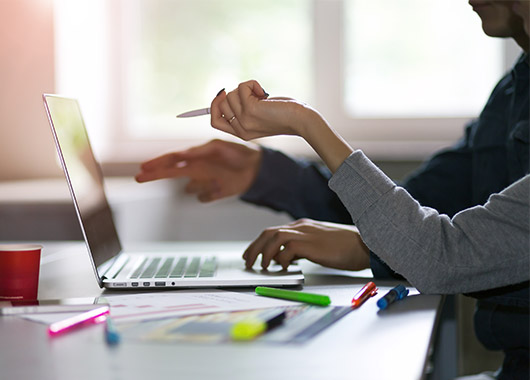 Smart Match Employment Program:
MAHA's Smart Match Employment Program (SMEP) started in 2014 with funding from the Illinois Department of Health and Human Services (IDHS) to provide comprehensive employment assistance to low-income Asians and other minorities with mental illness and developmental disabilities, including intellectual disabilities. Clients work closely with Employment Specialists to find and retain jobs that match their skills, goals, and interests. All services are free of charge, and are individually tailored and culturally sensitive. Services include job matching, pre-employment training, on-site job support, follow-up services, linkage to public aid programs, and referrals to other supportive services.
Bullying and Suicide Prevention Program:
The Suicide Prevention Program (SPP) is funded by the Chicago Dept. of Public Health (CDPH) under the leadership of the Chicago Collaborative for Bullying and Suicide Prevention (CCBSP). The purpose of this program is to reduce stigma around suicide in Chicago by forming a collaborative that will work together to provide culturally competent and language appropriate education and intervention to the target population.
Gambling Awareness Program:
MAHA's Gambling Awareness Program (GAP) aims to expand gambling awareness and gambling addiction support services for Chicago's Asian immigrant population. Asian immigrants are at a greater risk for gambling addiction due to various cultural, economic, and social factors. With funding support from the Illinois Department of Human Services (IDHS), Division of Substance Use Prevention and Recovery (SURP), the GAP program provides much needed gambling addiction support through outreach, education, addiction screenings, and linkage/referral services related to gambling addiction and education. The program also host monthly gambling awareness sessions to engage community members in an open discussion around gambling and gambling addiction. 
Vaccinations prevent diseases by stimulating the immune system to produce a defense against the disease. By being exposed to a weaker form of the disease, your body learns to fight it off. Vaccines also contribute to herd immunity, so a large number of people are able to stay safe and healthy. Diseases such as smallpox have also been eradicated by vaccines. Polio is very close to being eradicated as well! That means that by getting vaccinated, you're contributing to eliminating disease and you're protecting others from being exposed.
Trauma-Informed Care Program:
In 2020, MAHA received a grant from the Chicago Department of Public Health to expand access to culturally competent and trauma-informed mental health and psychiatric services to the underserved and low-income population of Armour Square and Brighton Park community areas. Our Trauma-Informed Care (TIC) program is an extension of Mayor Lightfoot's "Framework for Mental Health Equity" in which our capacity to deliver TIC and integrated mental health services is to be expanded and partnerships are encouraged between community-based organizations.
Patient-Centered Research and Intervention on Type II Diabetes:
Patient-centered research and intervention on Type II diabetes is a new program awarded by the Patient-Centered Outcomes Research Institute (PCORI) in September 2016. Partnering with the Chicago College of Pharmacy, Midwestern University, and other stakeholders, MAHA aims to establish culturally appropriate patient-focused research in Type II Diabetes within the Chicago Asian American community. The conclusion of the research will lead to interventions in the community to address Type II diabetes. The project will strengthen the ability of all stakeholders to understand how best to prevent, recognize, treat, and reduce further health problems due to diabetes in the Asian community.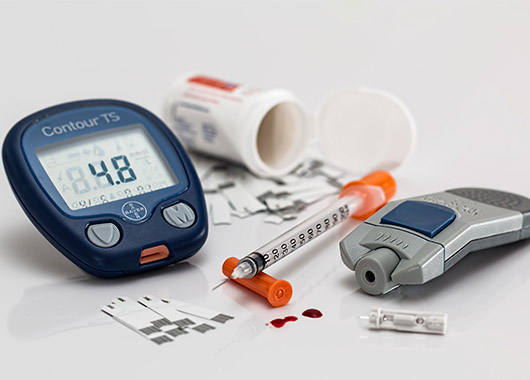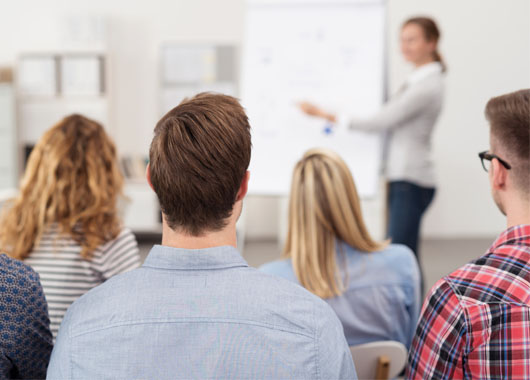 Seafood Consumption and Mercury Study Program:
The University of Illinois at Chicago School of Public Health was awarded a five-year, $2.6 million research grant from the National Institute of Environmental Health Sciences to develop a community participatory research project for reducing mercury and PCB exposure for Chicago's Asian population. MAHA is one of the key community partners involved in this grant application. Asian women from Chicago Chinatown and Uptown will be recruited to participate in the free mercury testing and receive education about healthy seafood consumption choices. This research will measure the levels of mercury and estimate levels of PCBs — another pollutant known to concentrate in fish — in Asians living in Chicago. The findings will help researchers and community partners to develop targeted text message-based interventions to subgroups of Asians that have the highest risk of having mercury- or PCB-related health problems. The text messages will include information on safe fish consumption as well as general health messages.