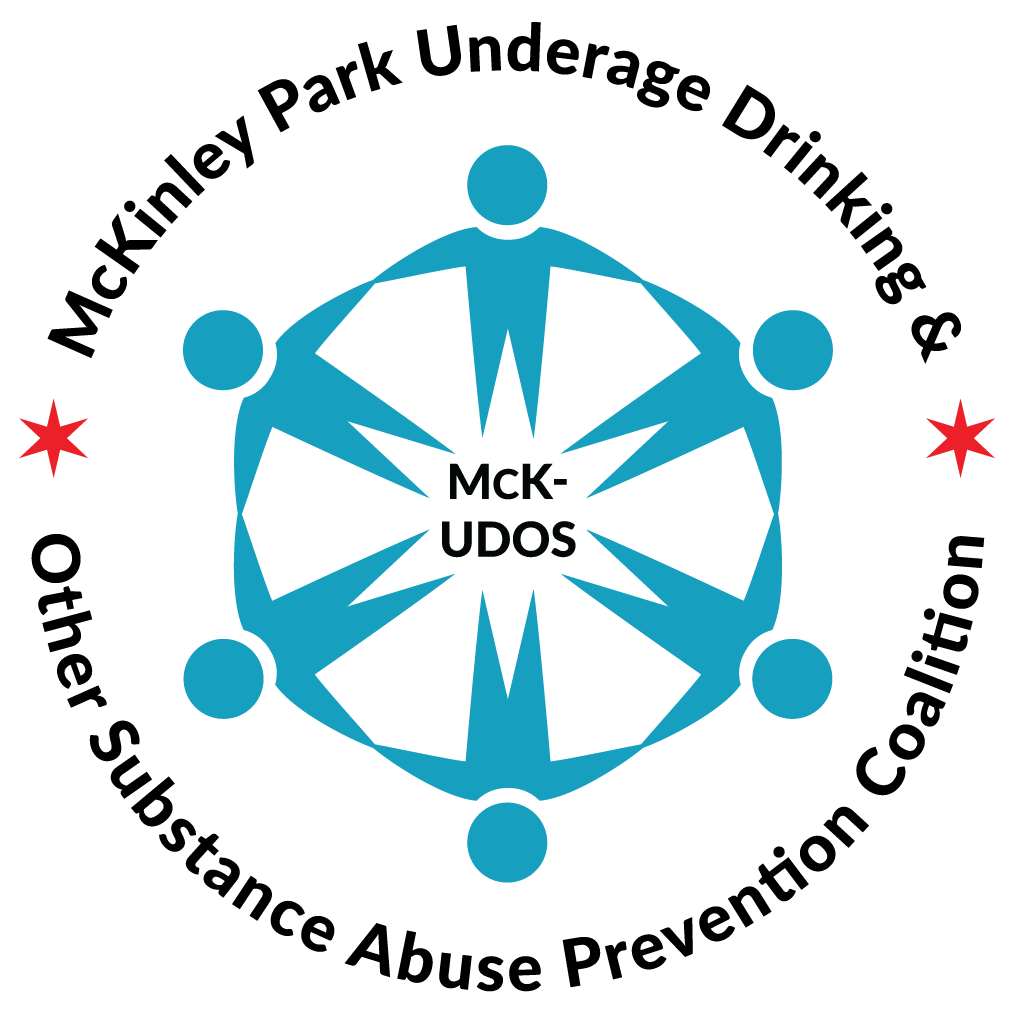 With the current pandemic of the coronavirus disease (COVID-19), it has been an evolving situation impacting the world and our community. We want to advocate the precautionary measures and guidance to help the spread of COVID-19 of proper hand washing, social distancing, respiratory etiquette and cleaning and disinfecting regularly. We are currently slowly reopening our offices but will have staff operating on a rotation basis to help reduce the spread of the virus.
McK-UDOS Coalition Meeting Minutes
Date: Thursday, March 12, 2021
Time: 11:30 am- 1:00 pm via Zoom
WELCOME AND INTRODUCTIONS!
Attendees:
Lina Xie – MAHA
Ailin Chang – MAHA
Alicia Valdes -- Illinois National Guard, Counter Drug
Allison Precht – MAHA
Arista Wang – MAHA
Edward Boone – Northwestern Medicine
Jonas Ginsburg– MAHA
Josh Freeman – Recovery Local
Justin Kerr –McKinley Park News
Katy Irving – Chicago Children's Advocacy Center
Marshay Johnson – Chicago Children's Advocacy Center
Matt Cassity – 360 Youth Services
Melissa Scaturro -- Illinois National Guard - Counter Drug
Michelle Flagg – Illinois Liquor Control Commission (ILCC)
Nina He – MAHA
Saul Zhang – MAHA
Tanya Bibbs-Smith – Treatment Alternatives for Safe Communities (TASC)
Allison Plyer - MAHA

  
2. PROGRAM UPDATES
PARTNER SHARING UPDATES/EVENTS
PRESENTATIONS
OPEN DISCUSSION
UPCOMING EVENTS AND ANNOUNCEMENTS
NEXT MEETING
Boston Chinatown Gambling Study and Implications for Illinois Gambling Outreach Efforts
March is National Problem Gambling Awareness Month. MAHA and Pui Tak Center are partnering to provide a workshop "Boston Chinatown Gambling Study and Implications for Illinois Gambling Outreach Efforts" with speaker Dr. Carolyn Wong to discuss her research in Boston's Chinatown on gambling behavior and implications for how her work can inform gambling outreach efforts here in Illinois. This workshop is intended for community outreach providers and treatment providers to better assess problem gambling in Illinois. The workshop is free and is offered in English only.
Register using the following link: tinyurl.com/32521GMB. Please share this with anyone who may be of interest.
Gambling Awareness Month Virtual Speaker Series
Gateway Foundation, The Way Back Inn, TASC, and Midwest Asian Health Association are joining forces to put together a four-part series of virtual panels and presentations from March 29th to March 31st to inform the general public and interested parties on the importance of recognizing gambling disorder as an addiction that requires treatment and services.
This joint effort will focus on defining gambling disorder as an addiction, highlight the importance of ending stigma to ensure people access treatment, provide practical information on how to access treatment services, and provide a look into how members of the IL General Assembly and the Department of Human Services are working to ensure that people who need help get it. Each panel presentation will be offered via Zoom and free to the public.
Interested individuals can register for the sessions through the following link: https://www.eventbrite.com/o/gambling-awareness-month-virtual-speaker-series-32728175697
IDHS and HRiA statewide Problem Gambling Assessment
IDHS SUPR is working with a research team from Health Resources in Action (HRiA) on a statewide Problem Gambling Assessment. You are invited to complete an anonymous survey about gambling in Illinois. The purpose of this survey is to help the State of Illinois understand the population's gambling behaviors, attitudes about gambling, and awareness of gambling services.
Please complete the survey in the next three weeks. It is available in English, Spanish, and Chinese. Respondents will get a $30 gift card for completion. If you have a friend, family member or coworker who you think would be eligible for this survey, please feel free to forward this survey link: http://bit.ly/Illinois-Gambling-survey
COVID-19 Vaccine Site
McKinley Park neighborhood residents who live north of 35th Street can now get free COVID vaccinations at the United Center at 1901 W. Madison St., about 3-1/2 miles north of McKinley Park on Chicago's Near West Side.
The vaccination process requires booking an appointment, and residents of zip codes 60619, 60620, 60649 and 60652 are also eligible.
Qualifying residents can sign up online at the United Center's Mass Vaccination scheduling web page at https://events.juvare.com/chicago/UCPOD/, and then use the voucher code CCVICHICAGO.
Qualifying residents who do not have Internet access can schedule an appointment by calling (312) 746-4835. Multilingual access and assistance for those with disabilities are available.